Past Project
In late 2015, I noticed a set of tweets circulating of people playing chess using Emojis in iMessage.
After trying it out for myself, I beceame immediately exhausted by the process of removing and inserting emojis manually with the Emoji keyboard, and decided it would be less effort to make a tool to do the hard stuff for me. With iOS custom keyboards emerging around that time, I took a weekend off from ALEC to throw together Emoji Chess Keyboard.
Unsure of whether Apple would approve of the concept, I hastily submitted a working prototype, which actually ended up getting approved.
Shortly after, I submitted a second version which then cleaned up some of the rough edges and added polish. Unfortunately, Apple decided they no longer liked the concept, and rejected every re-submission and appeal request I made. I've accepted that 1.1 will never see the light of day.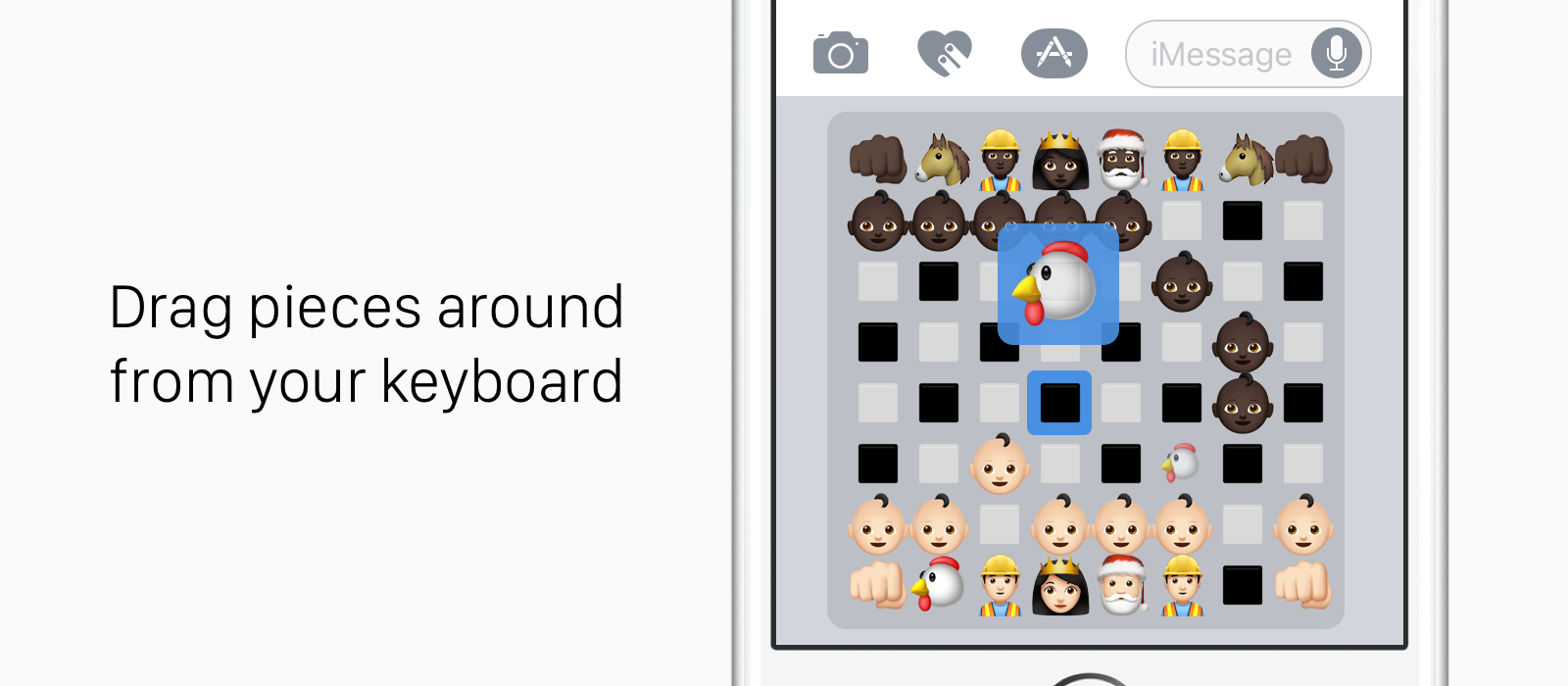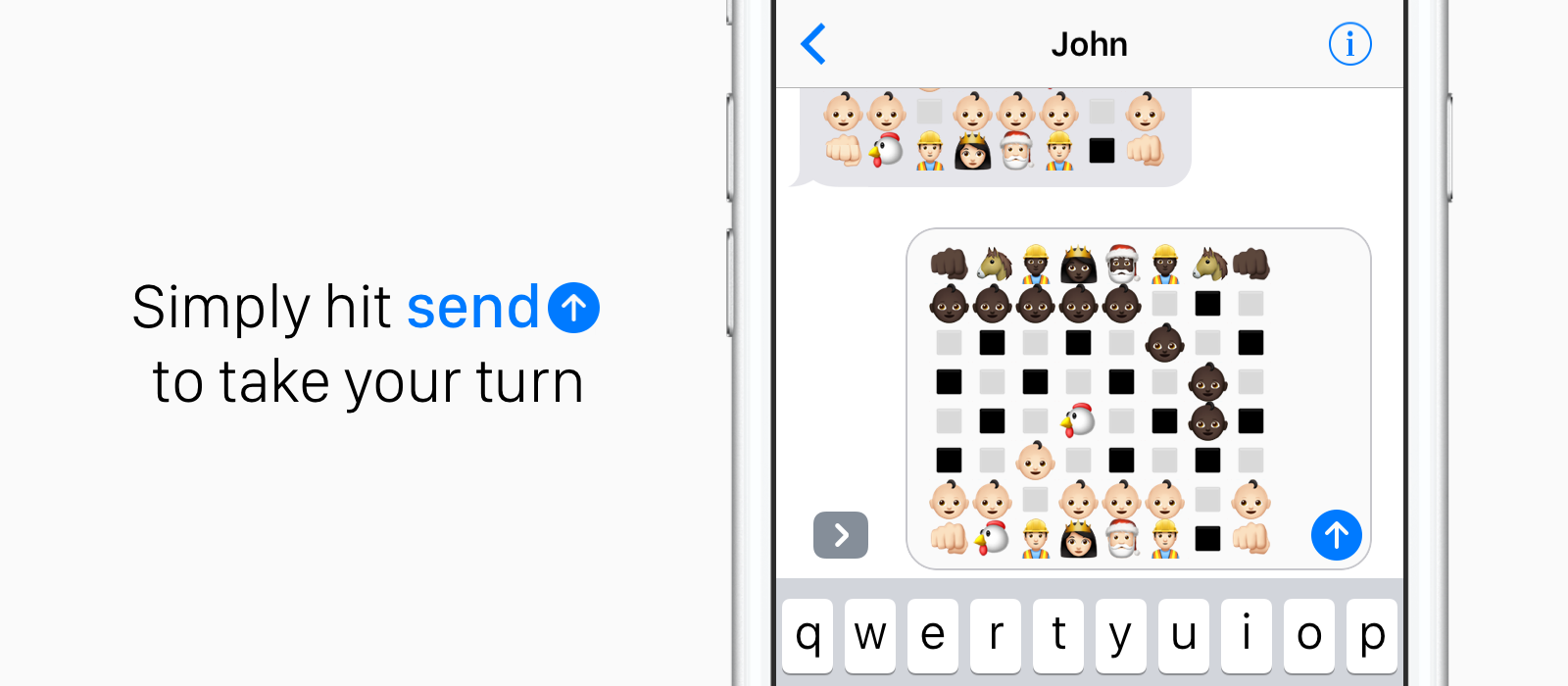 ——
More Info:
More work
Exactly a year ago, I chose to once again try my hand at making a game, and over the course of the year, I've tweeted biweekly progress updates in gif format. Here are some of the highlights.
© 2019 GABRIEL O'FLAHERTY-CHAN
Contact